Lunar Colony is a Battle Stage in Mario Kart 8 Deluxe. The course is on a moon base, with low gravity!
Trivia!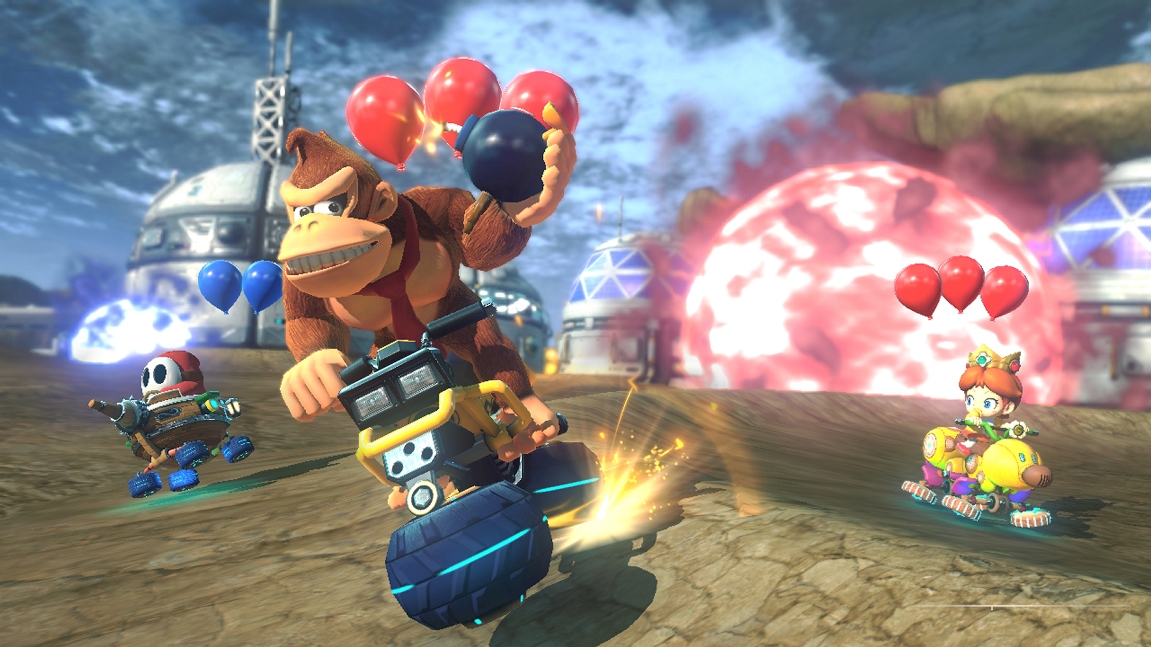 This battle stage has gravity similar to Mario Kart 7's Rainbow Road.
Many fans consider this to be the coolest battle stage in Mario Kart history.
The music for the battle stage seems to be a remix of the end credits for Mario Kart 64.
Gallery