Welcome to the world of Mario Kart! It's a me, BM44!
My Friends
and many more (except for blocked or mean users).
News
A "Trivia!" and "Mario Kart Trivia" reverting war has begun! Please choose "Trivia!" or "Mario Kart Trivia".
The war has ended. Trivia! wins.
Now Trivia! is taking over the wiki.
Random Messages
School is everyone's enemy!
FUNnel Vision is a favorite!
Shawn equals poop.
Onnoying Arange.
Salt + Ash + Musical.ly / Shawn - Hotsy Totsy x WATERBOY = 4023 Professor Oaks and Cheese
Do the zombie! Graaaaaaaaaaaaaaaaaaaaaaaaa!
Shawn section
Bla bla bla, alb alb alb, bow bow bow, now talk like Shawn!
Ellybay utoay, Ombiezay rmsaay, Owbay eggedlay, ownay Alkway Ikelay Hawnsay!
Oelly but, Ambie zoarms, Low begged, now Shalk like Wawn!
Out belly, Arms zombie, Legged bow, now Shawn Like Walk!
Tuo ylleb, Smar eibmoz, Deggel wob, Nwahs ekil klaw won!
Poopy out, poopy arms, poop legged, now poop like Shawn!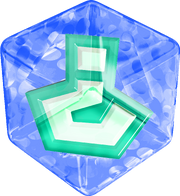 Community content is available under
CC-BY-SA
unless otherwise noted.